The Maritime Museum (Museu Marítimo, 海事博物館) was opened in 1987, with spacious new exhibition hall added in 1990. The 3 level museum is dedicated to the maritime activities of Macau, Portugal and China.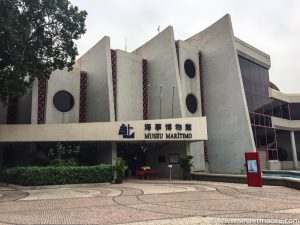 When viewed from a distance, them museum is designed to represent the shape the of a boat. An aquarium and cafe are located just outside the exhibition hall.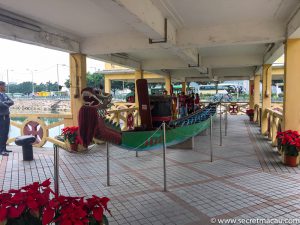 It is constructed in the site where the first Portuguese explorers landed in Macau in 1553, and sits next door to the A-Ma Temple.
Getting There
The Maritime Museum stands next to the A-Ma Temple – one of the main tourist sites in Macau – a 20 minute walk from Senado Square (through the parish of St Lawrence), or via one of the following buses (try stop '203 – Templo A Ma'):
Buses: 1, 1A, 2, 5, 6, 7, 9, 10, 10A, 11, 18, 21, 21A, 28B, 34
Nearby Attractions