Jardim Da Flora (Teleférico da Guia, 松山纜車) is a lovely garden, which runs from Avenida De Sidonio Pais below up to the top of Guia Hill.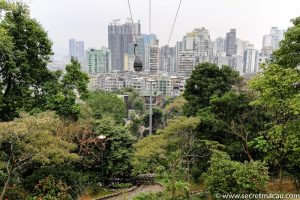 It has an aviary, small zoo and paths which wind up the side of the hill, with many small terraces and alcoves. These are normally populated with locals doing exercises, Tai Chi, or just sitting reading the papers.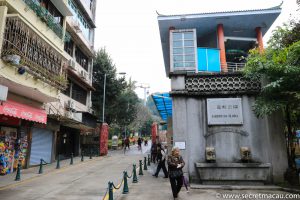 You can walk up these paths to the top of the hill (there is a sports facility at the top of these paths, with free public toilets). From the top it is a daily short walk to the other side of the hill, on which sits Guia Fortress and Lighthouse.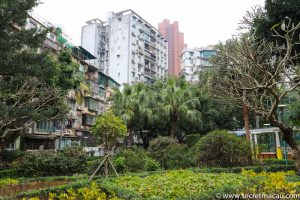 An alternative to walking up Guia Hill is to take the cable car from the entrance of Flora garden on Avenida Sidonio Pais. This only takes a couple of minutes, and provides great views across the park.
Getting There
Buses: 2, 5, 6, 9, 9A, 12, 16, 22, 25, 28C
Nearby Attractions