This temple was built in 1843, and is is dedicated to Sam Po – a water goddess and third eldest sister of Tin Hau, who is often regarded as the guardian of seafarers (protection against the perils of the sea is a common theme through many of the temples in Macau). 'Sam Po' literally means 'third grandmother'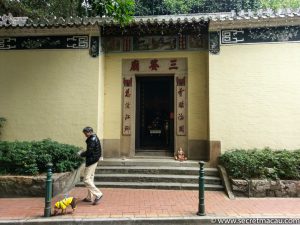 Sam Po temple sits on the very outskirts of Taipa village, close to the Rotunda Ouvidor Arriaga roundabout.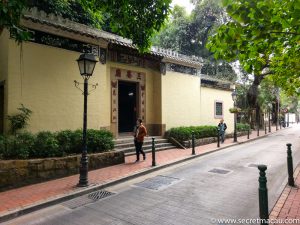 Originally it contained an ancient bell and statue of Sam Po, but they were lost when the temple fell into disrepair over the years.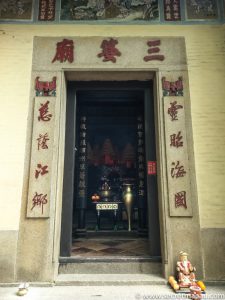 The red characters around the door read 'Her blessing is shown to the Kingdom of the Sea and her benevolence covers the River Land'.
Getting There
Buses: 11, 15, 22, 28A, 30, 33, 34
The temple is easily walkable from both Taipa and Taipa Village.
Nearby Attractions