Pao Gong (Pau Kung) Temple
This Pau Kung Temple sits on the Rua da Figueira, a narrow, steep street that runs up to Kiang Wu Hospital from near St Antony's Church.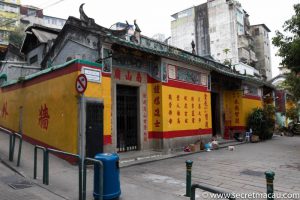 Disease was widespread in the late 19th century and in 1889, this new temple was built and dedicated to Bao Gong / Pau Kung in the hope he would help drive the disease away.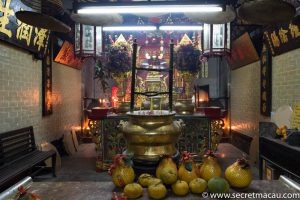 It's quite distinctive with its bright yellow paint and bold red lettering. I last visited around Chinese New Year and it was busy with people coming and going and heavy with incense and burnt offerings.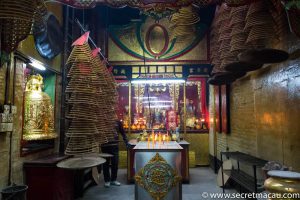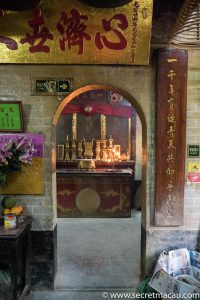 Getting There
The Pau Kung temple is on a small, sloping street called Rua da Figueira that sits just behind the main Hospital Kian Wu (which is very close to Monte Fort). If you get the right street it's easy to spot when you get close with its distinctive yellow painted walls.
Nearby Attractions
Flickr

Flickr Album Gallery Powered By:
WP Frank