Studio City is a Hollywood themed hotel and casino resort on the Cotai Strip, standing next to the Parisian. It features an Art Deco design inspired by two asteroids shooting through a building in Gotham City, and has strong movie themed motifs throughout.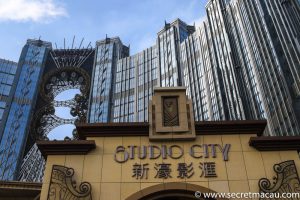 The distinctive building design consists of two towers (Star Tower and Celebrity Tower), connected by the 'Golden Reel' – the worlds first figure of eight ferris wheel. You can access this 15 minute ride from the 23rd floor, where the 17 cabins can hold 10 people each.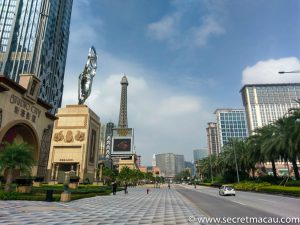 There is a strong Batman theme in the resort – with theatre attraction called 'Batman Dark Flight'. Other D.C comic characters are featured, and there is also a Warner Brothers Fun Zone.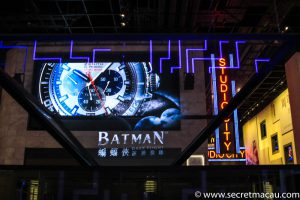 Cosmos Food Station is a spaceship themed food court, with giant screens giving the impression they are windows looking out into outer space.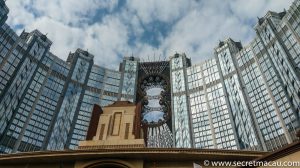 The project cost US$2 billion and was opened in 2015. It has a turbulent history, with one of the original backers, Taubman Centers pulling out of the project in 2009.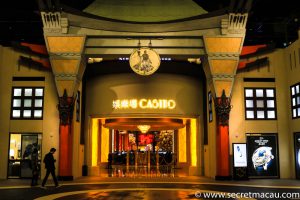 Gaming operator Melco Crown Entertainment (who also run City of Dreams) stepped in in 2011 with a US$1.7 billion investment. There was some dispute initially about the gambling license, as there was no approval for such in the original proposal. But a deal was subsequently reached to include a casino inside the complex.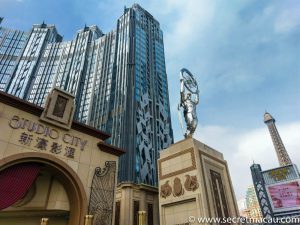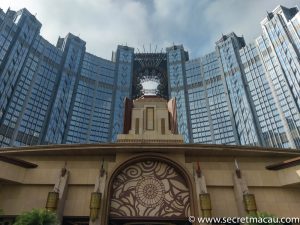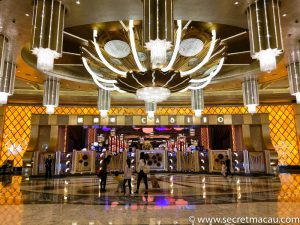 Getting There
Nearby Attractions
Links