A-Ma Temple – The Oldest Temple in Macau
A-Ma Temple is the oldest and most famous Taoist temple in Macau. Built in 1488 and located close to the coast, it is dedicated to the Ma-tsu, the goddess of sailors and fishermen.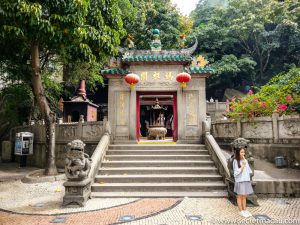 It is one of the sites comprising the Historic Centre of Macau, which is on the UNESCO World Heritage list.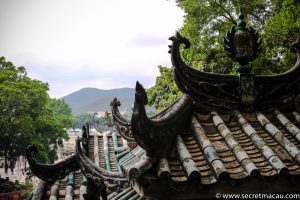 In Chinese the area is called 'A-Ma Gau' (the bay of A-Ma). It is likely the first Portuguese sailors heard this name from the locals, which is where the name 'Macau' probably originally came from.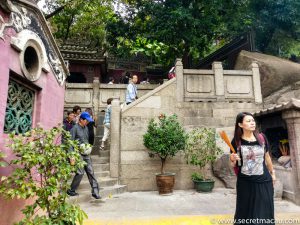 The Temple itself has 6 main areas – the Gate Pavilion, Memorial Arch, Prayer Hall, Hall of Benevolence, Hall of Guanyin and the Buddhist Pavilion.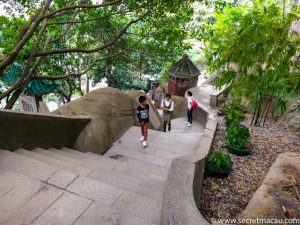 The Goddess Ma-tsu
Ma-tsu is the Chinese patron goddess of all seafarers and is widely worshipped in the coastal regions of China. Temples also exist in Taiwan, Japan, Australia, Myanmar, Singapore, Phillipines, Malaysia, Thailand and Vietnam.
She is the deified form of the historical figure Lin Moniang, who was born in Fujian province in the year 960 (during the Song dynasty). She did not cry when she was born, and was given the name "Silent Girl". An excellent swimmer, she wore red clothes and would often stand on the shore guiding the fishing boats home in times of bad weather.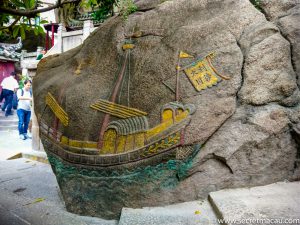 One day a terrible storm rose up while her father and brother were out at sea. While  praying for them, she fell into a trance. In her trance she was saving her drowning father and brother, until her mother tried to wake her. This distracted her and caused her to drop her brother, but her father returned safely and told other villagers of the miracle that had happened.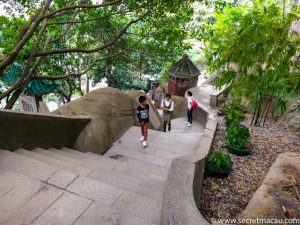 Currency
The A-Ma Temple also features on the Macau 10 Pataca note.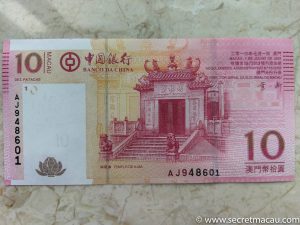 Getting There
A-Ma is one of the main tourist sites in Macau – a 20 minute walk from Senado Square (through the parish of St Lawrence), or via one of the following buses (try stop '203 – Templo A Ma'):
Buses: 1, 1A, 2, 5, 6, 7, 9, 10, 10A, 11, 18, 21, 21A, 28B, 34
Nearby Attractions
Links