Tam Sin Sing / Tam Kung Temple
The Tam Sin Sing Temple (or Tam Kung Temple, as it was commonly known) was built in 1862 in the late Qing Dynasty, and is dedicated to the water god Tam Kung, a water god worshipped in Macau and Hong Kong.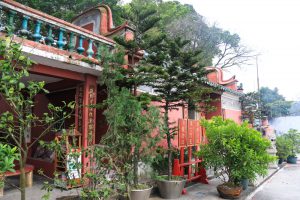 The Temple has a 6m long boat made of whale's bone.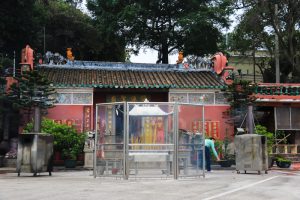 Tam Kung
Tam Kung was born in Huizhou Prefecture. In Chinese folklore, it was said he could cure patients and help the poverty stricken in his childhood. At the age of 29 he became an immortal in heaven at the Nine-Dragon Mountain in Huizhou.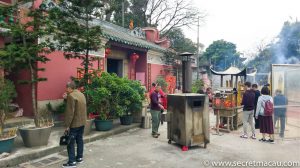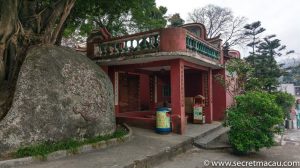 Getting There
Coloane Village is pretty small – there are only a couple of bus stops ('C659 – Villa De Coloane – 2', and 'C660 – Villa De Coloane – 2') – hope off at either of these and it's easy to explore the rest of Coloane on foot.
Buses: 15, 21A, 25, 26, 26A, 50, N3
Nearby Attractions